History
Sado Marine Biological Station was established in 1954 as an independent unit of the Faculty of Science of Niigata University. It is the oldest marine biological station on the Sea of Japan coast. The station is located on the northwestern coast of Sado Island, Japan and 65 km from the main university campus. In 1985, the building was reconstructed using reinforced concrete. In 2019, the station has incorporated to Sado Island Center for Ecological Sustainability together with the other 2 field stations of Niigata University.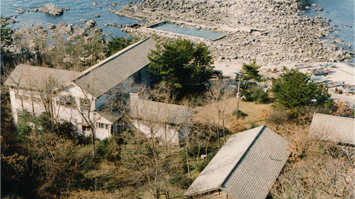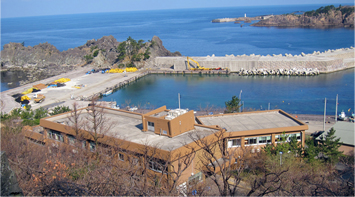 Environment
The environments around the station are well conserved and offer a rich variety of fauna and flora. The warm Tsushima Current brings rich fisheries resources from the East China Sea into the Sea of Japan. Because of the current, fishes inhabit the temperate zone, such as yellow tails and tuna, are generally caught on the shore of Sado Island. However, the dry monsoon in winter lowers the sea temperature and the northern hemisphere fish including salmon, cod and sandfish also appear in winter and spring on the shore of the island.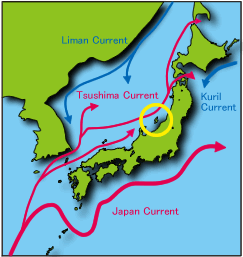 Facilities
The station has the main building, a garage and a boathouse. The main building consists of a research building of two stories with a dormitory as a wing. The research building includes 8 research laboratories, 2 practical training rooms (supplied with running seawater), a seminar room, a library, an office. The dormitory, consisting of 6 western style rooms, 4 Japanese style rooms, a dining room and 2 bathrooms, can accommodate 35 visiters. The station also has 2 cars and 3 research boats for sampling.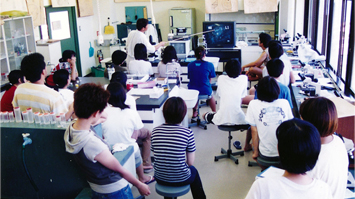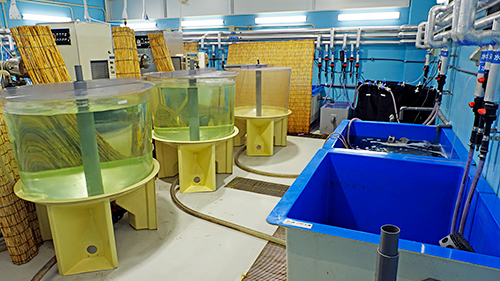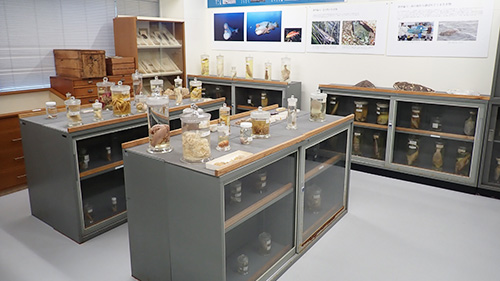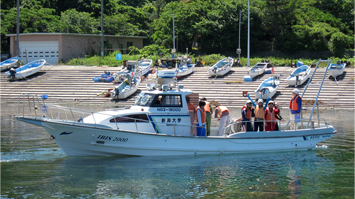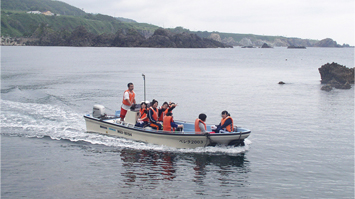 Education and study
Marine Biological Station, Sado Island Center for Ecological Sustainability is ideally situated for marine biological teaching and research within easy reach of a variety of marine habitats, such as rocky and sandy shores. The station offers courses on marine biology for undergraduate and graduate students of Niigata University and other universities. Most courses use animals that students captured themselves in the sea using a snorkeling equipment, plankton nets or hand nets.
In Sado Island, there are 3 field stations (University Forest, Research Station for Toki and Ecological Restoration, and Marine Biological Station) of Sado Island Center for Ecological Sustainability, Niigata University and we are promoting biological research and education in cooperation with the two stations. We are also promoting a joint usage for education and research of marine biology with other universities.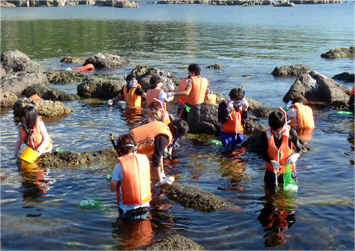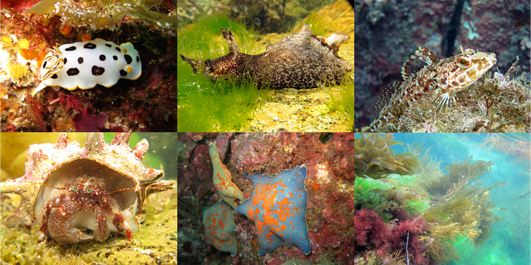 The staff members at the station mainly focus on 1) neuroendocrine regulation of behavioral and physiological functions in diadromous migratory fish, such as salmonids and puffer fish; 2) ecology of diadromous migratory fish; and 3) phylogenetic relationships and evolution of the body structures of echinoderms and 4) Molecular mechanisms for establishment of sex differences and larval metamorphosis.